A few words

About Sharon Fullingim

Award winning New Mexico artist Sharon Fullingim sculpts with a focus on North American wildlife, with her favorite subjects being birds. Her primary medium is bronze, but she has built a loving relationship with limestone, and now combines the two in her compositions. Her love for limestone began after participating in the Indiana Limestone Symposium. She began as a student in 2000, and became its director in 2012.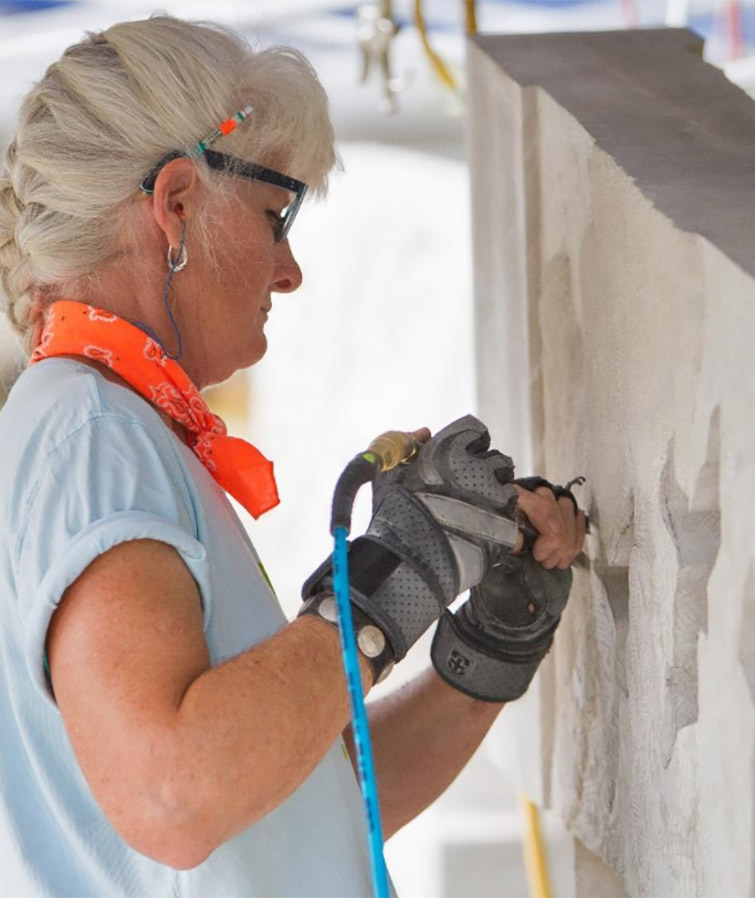 Photo by Kip May
Collaborating on The Monument to Quarrymen
Sharon is a master signature member of the American Women Artists, and a signature member of the prestigious Society of Animal Artists. Her work has been included in museum shows, and can be found in private and public collections nationwide.
Sharon's studio, located in Luis Lopez, is near the world-famous Bosque del Apache National Wildlife Refuge, where she goes to study and gather reference material of many of her subjects.
If you would like a piece and have an idea or a project that you'd like to see come to life, or even if you aren't sure what you want, I would be happy to create something special and unique just for you.
To inquire about a piece, contact the artist.
To see more of Sharon's work, visit her portfolio.